High End Voltage Regulator Update
The HVBL is a modern version of the VRHB. All technical data are identical. Only the maximum power loss is lower. On the other hand, it is much smaller and requires no adjustment.
Circuit diagram
The dimensioning for an output voltage of +15V is shown. Optimal for supplying OP circuits or the OPBx.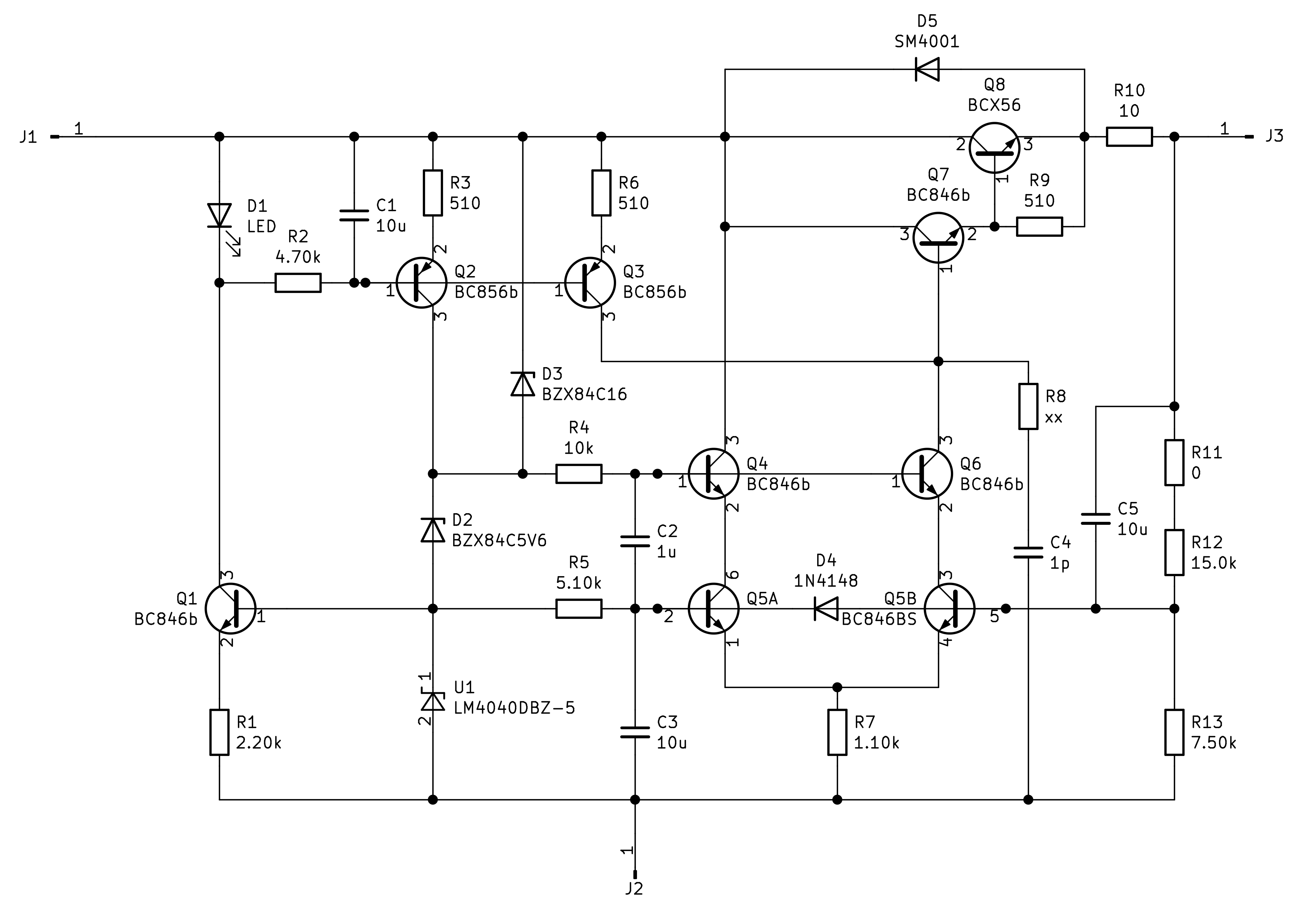 And the whole thing for negative voltages:

Downloads